Announcement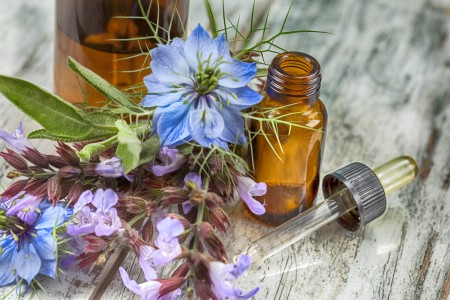 © MarcoMarchi / Getty Images / iStock
With the new year approaching, we have some big plans that we hope will improve the journal and improve the quality of published research. However as a first step, we are excited to announce the name of the journal will be changing in January 2020. To help reflect our ethos and our focus on evidence based medicine this journal will now be known as BMC Complementary Medicine and Therapies.
With the recent release of our Standards of Reporting, we believe that this name change will truly reflect the work that is currently published in BMC Complementary and Alternative Medicine: evidence-based, sound, reproducible research.
BMC Complementary Medicine and Therapies – we've updated our Research Standards
We are pleased to announce the new Research Standards for manuscripts submitted to BMC Complementary Medicine and Therapies. These changes renew the journal's commitment to providing objective evidence for the efficacy or utilisation of complementary and alternative therapies. We will consider all manuscripts which meet these criteria. Click the button below to read more.
Read More
Featured Article: Determining the antimicrobial activity of plant extracts and publishing the results
In this review one of our Section Editors, Jacobus Eloff, provides advice for researchers who wish to investigate the antimicrobial properties of plant derived extracts.
Read More
Aims and scope
BMC Complementary Medicine and Therapies is an open access journal publishing original peer-reviewed research articles on interventions and resources that complement or replace conventional therapies, with a specific emphasis on research that explores the biological mechanisms of action, as well as their efficacy, safety, costs, patterns of use and/or implementation.
About to Submit a Systematic Review?
BMC Complementary Medicine and Therapies is affiliated with Cochrane Complementary Medicine. The purpose of this affiliation is to improve the standard of Systematic Review reporting at the journal. Click the link below for an Editorial with more information on this partnership and how the journal treats Systematic Reviews.
Read More
Editor
Assistant Editor
Section Editors
Holger Cramer, University of Duisburg-Essen
Jacobus Eloff, University of Pretoria
Torkel Falkenberg, Karolinska Institutet
Victor Kuete, University of Dschang
Jianping Liu, Beijing University of Chinese Medicine
Karen Pilkington, University of Portsmouth
Insop Shim, Kyung Hee University
Claudia Witt, University of Zurich


I am currently a professor at College of Medicine, Kyung Hee University. I hold a Ph.D. in Biopsychology (Behavioral Neuroscience) from University of Illinois at Chicago and completed my post-doctoral fellowship at the Department of Psychiatry, School of Medicine University of Illinois. I am a member of the Society for Neuroscience and have served as an organizing committee of many International conferences and served as the Editor-in-Chief of Korean Society of Stress Medicine and Executive Editor of Experimental Neurobiology.
My research expertise is in the areas of neural mechanisms responsible for motivational behaviors including stress, drugs of abuse, and learning and memory. It is the goal of my research in particular, to elucidate both the effects and the mechanisms of action of the herbal medicine or complementary and alternative medicine (CAM) using animal models of stress-related diseases such as anxiety, depression, insomnia or learning and memory. I have joined a board member since Aug, 2016.
BMC Series blog
Follow
2018 Journal Metrics
Citation Impact
2.479 - 2-year Impact Factor
2.820 - 5-year Impact Factor
1.165 - Source Normalized Impact per Paper (SNIP)
0.754 - SCImago Journal Rank (SJR)



Usage
1,874,056 downloads



Social Media Impact
1044 mentions