Editor Profiles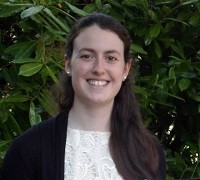 Anne is an Editor on the BMC Series, and has been the Editor for BMC Complementary Medicine and Therapies since August 2019. Anne has a Master's degree in Molecular Genetics and a Bachelor's degree in Medical Genetics, both from the University of Leicester. Anne previously worked on the BMC Series as an Assistant Editor, Senior Assistant Editor then as a Manuscript Editor. Before joining the BMC Series in May 2017, Anne worked on a research project at the Institute of Psychiatry of King's College London, before moving to the Middle East and working on a medical journal in Oman for two years. This sparked her interest in scientific publishing, and led her to working at BMC when she moved back to London. She is delighted to be working on BMC Complementary Medicine and Therapies and promoting open access.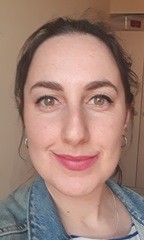 Esther is an Assistant Editor for the BMC Series and has been the Assistant Editor of BMC Complementary Medicine and Therapies since March 2019. Prior to joining the BioMed Central, Esther completed her MSc in Early Prehistory and Human Origins at the University of York, UK, investigating the cognitive evolution of decision making and mental time travel as shown through Palaeolithic stone tool assemblages. Previously she worked as a research intern at the British Museum.
Kate Gaines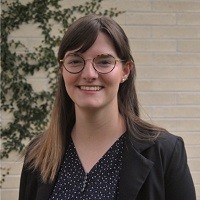 Kate is an Assistant Editor for the BMC Series and joined the journal in February of 2020. Prior to joining BMC, she studied at Columbia University and completed a Master of Science in Narrative Medicine, a developing field which proposes a model for compassionate, intersectional, and informed clinical practice. She also has clinical research experience in teen substance abuse recovery, Alzheimer's disease, and radiation oncology.
Basic research
Prof. Dr Victor Kuete is a Research Coordinator and Associate Professor at The University of Dschang (Cameroon). He has been a fellow of TWAS (2007), AUF (2008), DAAD (2009), University of Mainz-Germany (2010), Alexander von Humboldt (2012-2014), Tubitak (2016), etc., International Foundation for Science Grantee (2008-2009; 2012-2013) and Alexander von Humboldt Grantee 2015-2018. He joined BMC Complementary and Alternative medicine in 2012 as Associate Editor and further as Section Editor in 2014. His Research Program is focused on Pharmacognosy and Prof. Dr Kuete mainly investigates African medicinal plants and derived molecules as potential antimicrobial, antiviral, anti-proliferative agents with emphasis on multidrug resistant (MDR) phenotypes as well as the mode of action of active ingredients. Prof. Dr Kuete is authors of >250 Scientific publications in Pharmacology and Medicinal Chemistry with >50 book chapters and several books.
Jianping Liu, MD, PhD
Jianping Liu is a Professor of Clinical Epidemiology and the Director of the Centre for Evidence-Based Chinese Medicine at the Beijing University of Chinese Medicine. He is an advisor for traditional medicine for the World Health Organization (WHO), and is a Chang Jiang Scholar Professor (awarded by the Ministry of Education, China). He is a part-time senior researcher at the National Research Center in Complementary and Alternative Medicine (NAFKAM), at the Arctic University of Norway, and an adjunct professor of the University of Western Sydney. He is the current president of the International Society for Complementary Medicine Research (ISCMR). He is a member of the Cochrane Complementary Medicine Field Advisory Board and Chairman of the Evidence-based Medicine Committee under the Chinese Association of Integrative Medicine. Dr Liu joined BMC Complementary and Alternative Medicine as an associate editor in 2011, and became a section editor in 2013. He has authored 9 books, co-authored 8, and published more than 520 papers in both international and Chinese peer review journals.
Basic research
I am currently a professor at College of Medicine, Kyung Hee University. I hold a Ph.D. in Biopsychology (Behavioral Neuroscience) from University of Illinois at Chicago and completed my post-doctoral fellowship at the Department of Psychiatry, School of Medicine University of Illinois. I am a member of the Society for Neuroscience and have served as an organizing committee of many International conferences and served as the Editor-in-Chief of Korean Society of Stress Medicine and Executive Editor of Experimental Neurobiology.

My research expertise is in the areas of neural mechanisms responsible for motivational behaviors including stress, drugs of abuse, and learning and memory. It is the goal of my research in particular, to elucidate both the effects and the mechanisms of action of the herbal medicine or complementary and alternative medicine (CAM) using animal models of stress-related diseases such as anxiety, depression, insomnia or learning and memory. I have joined a board member since Aug, 2016.